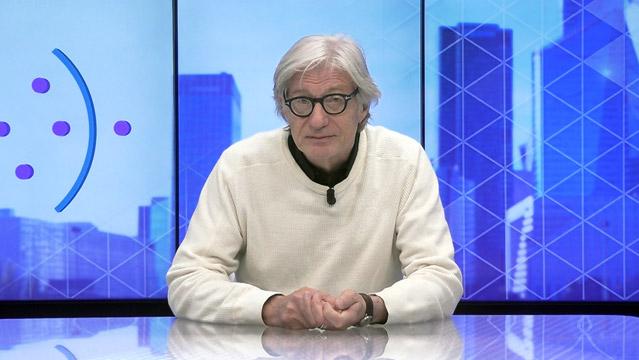 Le lundi 4 juillet 2022 a eu lieu notre club RH X-PM avec, comme invité exceptionnel, Dominique Turcq, sociologue, chercheur en stratégie d'entreprise, enseignant et auteur de nombreux ouvrages.
Ce moment riche en échanges fut l'occasion d'intéressantes réflexions prospectives sur :
– Comment les avancées de l'IA, de la science du vivant et des neurosciences influent progressivement les pratiques d'entreprise ?
– Comment les enjeux environnementaux et sociétaux du « Net Zéro » modifient le rapport au travail des collaborateurs, accentuent l'exigence d'une gouvernance éthique et poussent l'innovation pour inventer une entreprise frugale et responsable ?
Pour aller plus loin, retrouvez ci-dessous les liens vers une sélection d'interviews de Dominique Turcq :
– Ruptures et défis du management post-digital
– Transition écologique : le défi des actifs et des compétences obsolètes
– Les technologies d'amélioration humaine : jusqu'où nous « augmenter » ?
Dominique Turcq est diplômé d'HEC, Docteur en Sciences Sociales (EHESS, Paris) et en management (Doctorat HEC). Enseignant, sociologue, prospectiviste et chercheur en stratégie d'entreprise, il a créé en 2004 l'Institut Boostzone, centre de recherche participatif en prospective, qui est spécialisé sur les implications en stratégie et en gouvernance des grandes tendances technologiques, économiques et sociétales qui traversent notre monde contemporain.
Ses derniers ouvrages :
– « Le Management Augmenté », (2013) traite des savoir-faire de management devenus nécessaires dans un monde digitalisé.
– « Éloge du retard de l'entreprise » (2016) démontre que l'on peut faire de son retard un avantage compétitif.
– « Le travail à l'ère post digitale » (2019) examine en quoi le monde du travail va être bouleversé par de nouvelles forces au moins aussi puissantes que furent celles du digital.
– « Beyond AI : How Neurosciences And Biology Will Change Our World And How Leaders Should Get Prepared For It » (2019) s'intéresse aux nouveaux enjeux de leadership provoqués par les technologies émergentes que sont les neurosciences et la biologie.
– « A la recherche du lien social perdu, vivre et travailler au 21ème siècle » (2021), traite des enjeux des nouvelles proximités (et distances) sociales.